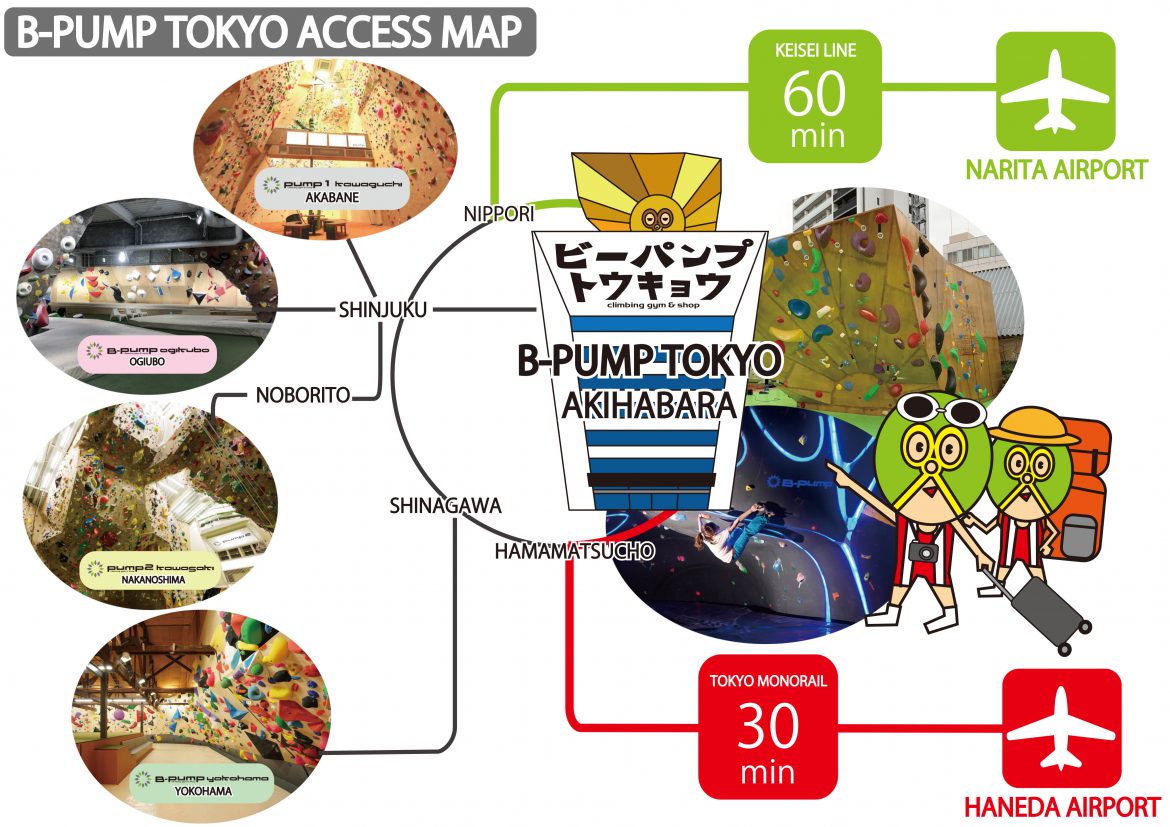 B-PUMP Tokyo Akihabara has good access from the airport and is looking forward to climbing from all over the world.
Hot springs are good to heal tired bodies from long trips, but climbing is also good.
B-PUMP Tokyo Akihabara is the only climbing gym in Tokyo that you can climb while feeling the four seasons of Japan.
we are looking forward to seeing you.
English available