瑞牆クライミングガイド 英語版
※表紙は上巻と同じ仕様です。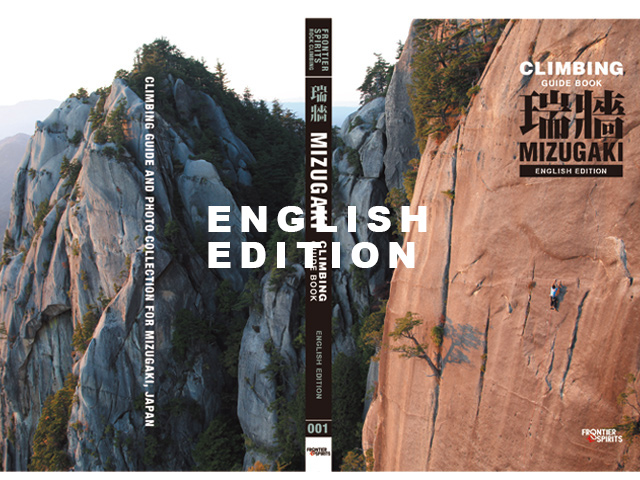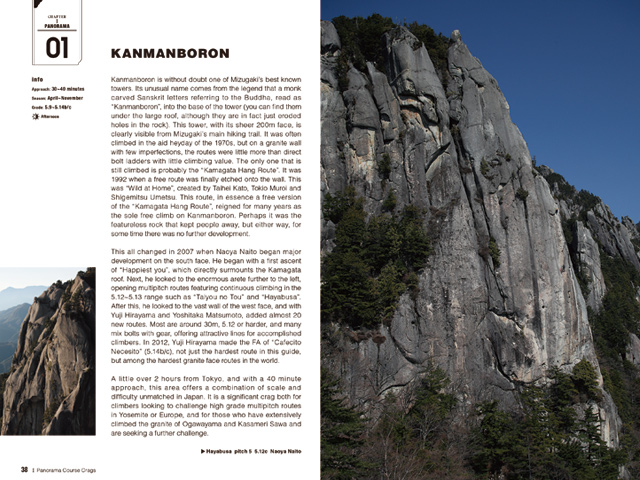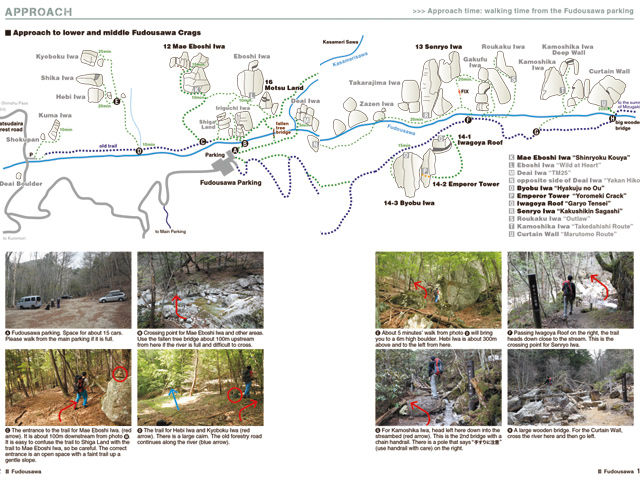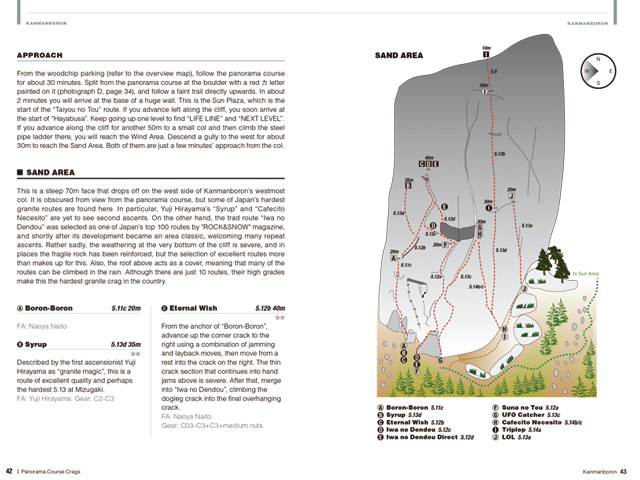 たくさんの瑞牆を愛するクライマーからのご要望を受け、日本初の英語版クライミングガイドブックが誕生しました。日本最大級の花崗岩クライミングエリアである瑞牆のトラッドルート・スポートルートを、美しく迫力のある写真と、瑞牆クライマー達のコメントと共に紹介した、国内随一のクオリティーを誇るクライミングガイドブックです。
日本語版瑞牆クライミングガイドブックの中から、特に人気・質の高いエリアを厳選セレクトして収録。日本語版発刊後に開拓された、倉上慶大氏の「千日の瑠璃」「SPARK」等々の新ルートも挿入されています。
その他、平山ユージ氏、倉上慶大氏や、何度も瑞牆を訪れているJames Pearson氏、Caroline Ciavaldini氏寄稿の手記も新たに掲載。
誰でも理解できるように丁寧に作成されたルート図やルート説明文は、日本語版そのまま。みずがき山自然公園まで、各エリアまでのアプローチについても、できる限り分かりやすく記述しています。
このガイドブックによって、世界中のクライマーに瑞牆の魅力が伝わることを、製作者一同願ってやみません。
A5判 フルカラー 312ページ
販売価格: 3,850円(税込)
<目次>
イントロダクション
パノラマコースの岩場
十一面岩と周辺の岩場
不動沢の岩場
カサメリ沢の岩場
植樹祭駐車場周辺の岩場
Index
あとがき
In response to popular demand from Mizugaki climbing fans the world over, we created the first ever English language guidebook for a Japanese climbing area. Replete with stunning photographs and detailed articles on the area's history and testpieces, this guidebook introduces many trad, sport and multipitch routes in Mizugaki, arguably the finest granite climbing area in Japan. We are confident that this guidebook is of a quality not yet seen in Japan.
For this English edition, we selected the best and most popular areas from the original Japanese guidebook, whilst also striving to highlight the range of styles available at Mizugaki. New and exclusive to this English edition are standout routes such as "A Thousand Days of Lapis Lazuli (Senjitsu no Ruri)" and "SPARK" by Keita Kurakami, which received international press attention. Also new for this edition are additional journals and records of the time spent in these mountains by frequent visitors including James Pearson, Caroline Ciavaldini, Yuji Hirayama and Keita Kurakami.
We carefully designed the route maps and descriptions to allow easy comparison with the Japanese original, making communication with local climbers as easy as possible. Each crag has detailed approach instructions and maps, and of course we included instructions on the best way to get to Mizugakiyama Natural Park, as well as suggestions for accommodation and the best times to visit.
It is our great hope that this guidebook will open the doors of Mizugaki to climbers from around the world.
A5 size (14.8cm×21.0cm) full color 312 pages
Introduction
Panorama Course Crags
Toichimen Area
Fudousawa
Kasameri Sawa
Main Parking Area Crags
Index
Afterword